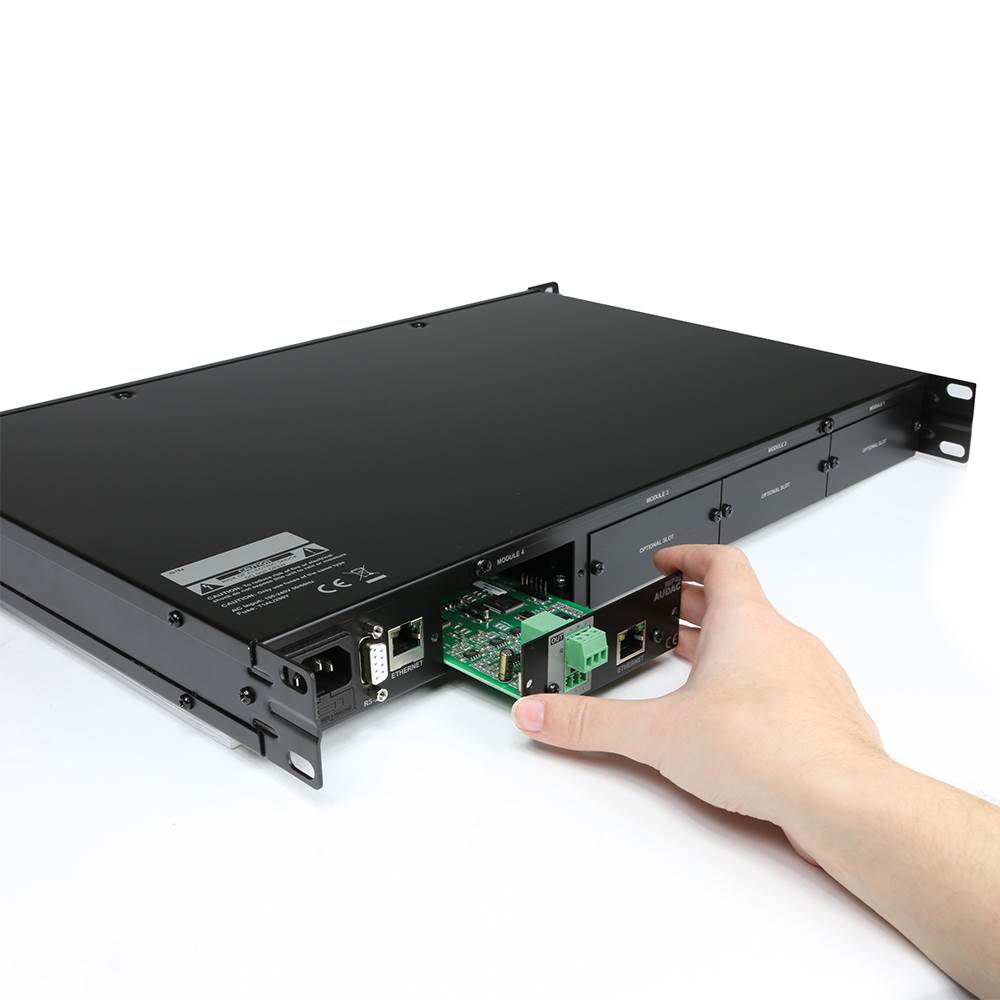 AUDAC launches new promo video for the XMP44
The XMP44 story continues…
Almost a year after the initial launch of the XMP44, we launch a brand new commercial to promote our modular audio player as the XMP story continues. In between 2 new SourceCon™ modules were launched, a media player module and a voice file module, turning the XMP44 literally into a jack of all trades. "And more modules will follow soon" says Tom Van de Sande Marketing Manager at AUDAC.
He further explains, "The XMP44 philosophy is pretty simple. When people purchase the player, they can add up to 4 different modules ranging from Internet audio players, FM tuners, DAB&DAB+ tuners, contact & time triggered voice file interfaces as well as USB media players/recorders, basically always meeting everyone's demands."
Find out how the XMP44 solves almost all of your problems!